Gift Cards
Do you have someone in your family who is hard to buy for and loves to craft? Then this gift card would be the perfect gift! 
Just click on the blue icon and it will take you to our gift card store. When you're ready to come back and shop our store, just click on the home button.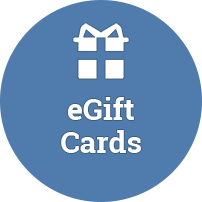 To Redeem gift cards, please click on the message us button and we'll assist you with your order.